Goodbye Hospo Voice.
Hello UWU Hospitality.
Celebrating Hospo Voice 2018-2022. Australia's first digital union.
Four years ago Hospo Voice members began a bold, audacious journey to trial Australia's first ever digital union.
Backed by the 150,000-strong United Workers Union, Hospo Voice has shown our movement how to empower young workers and give them the tools to win transformational change in their working lives. 
Now is the right time for Hospo Voice members to take what we've learned into UWU and harness the full power of our union to supercharge our fight for respect, decent wages and secure jobs in hospitality.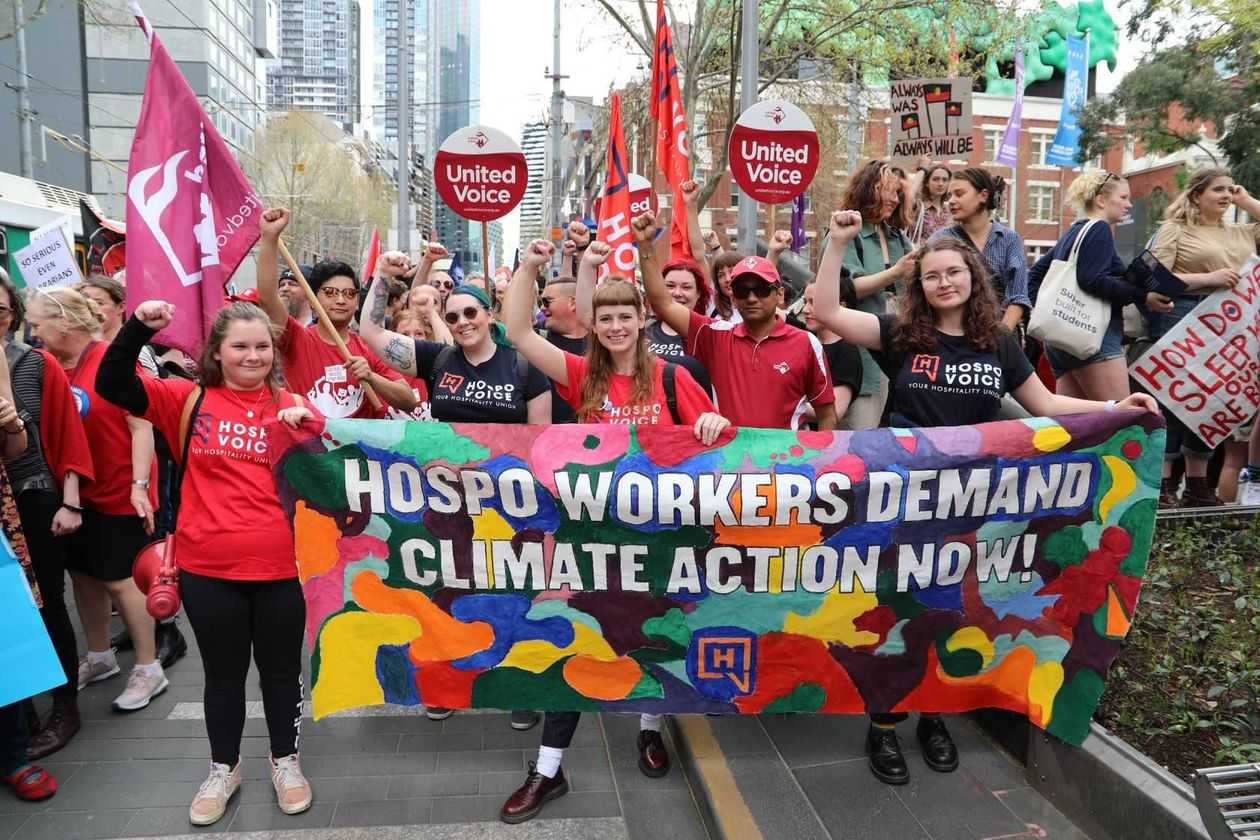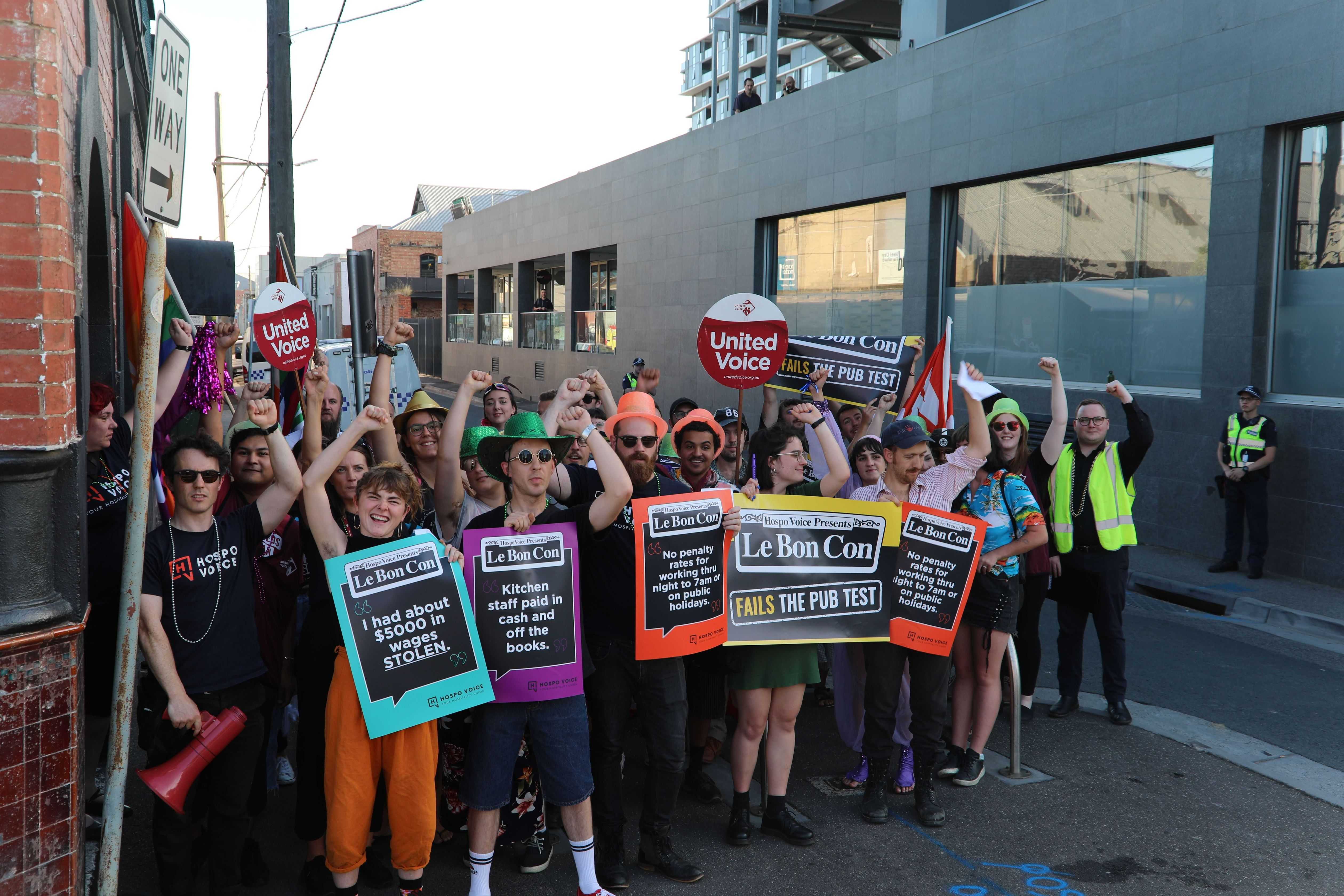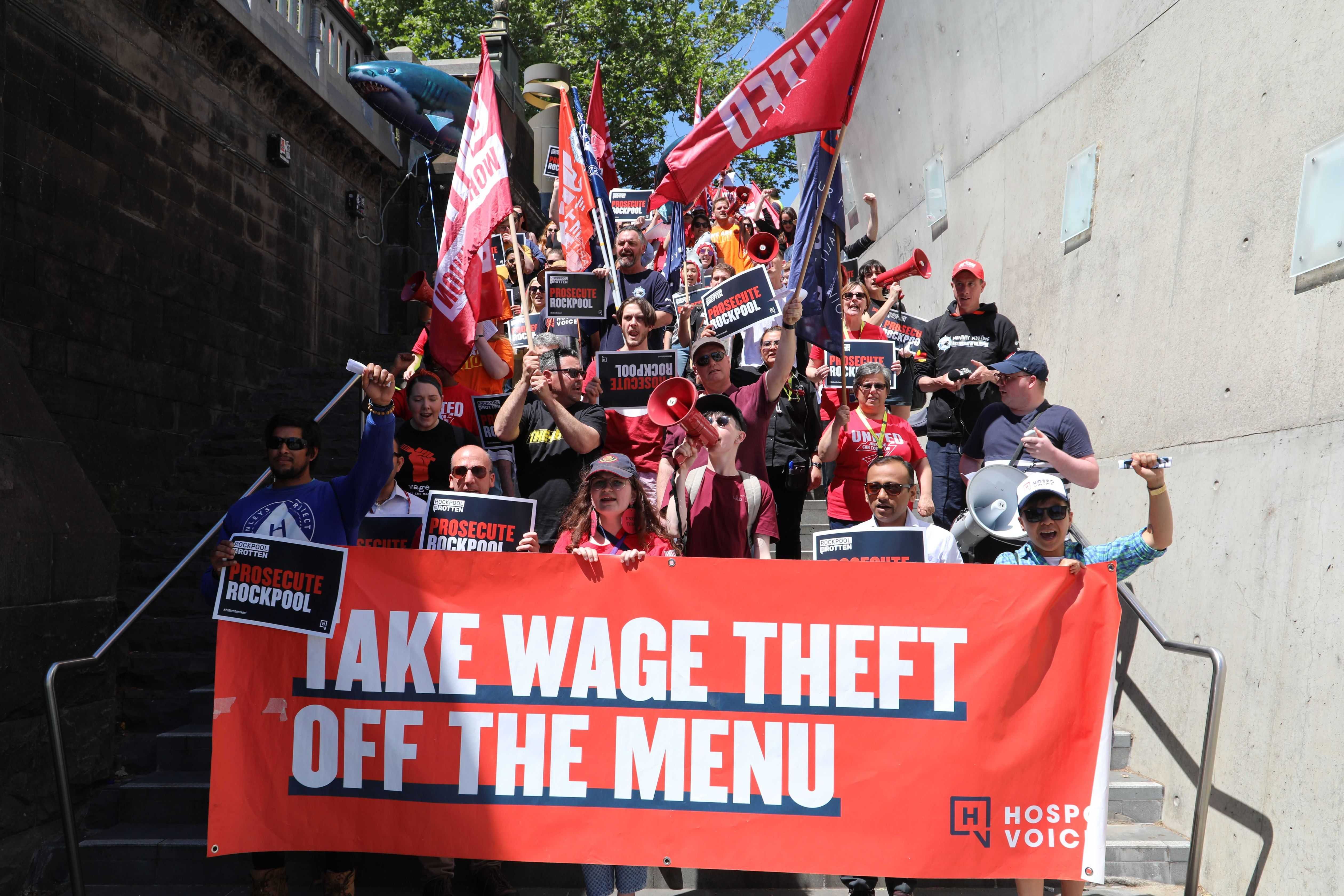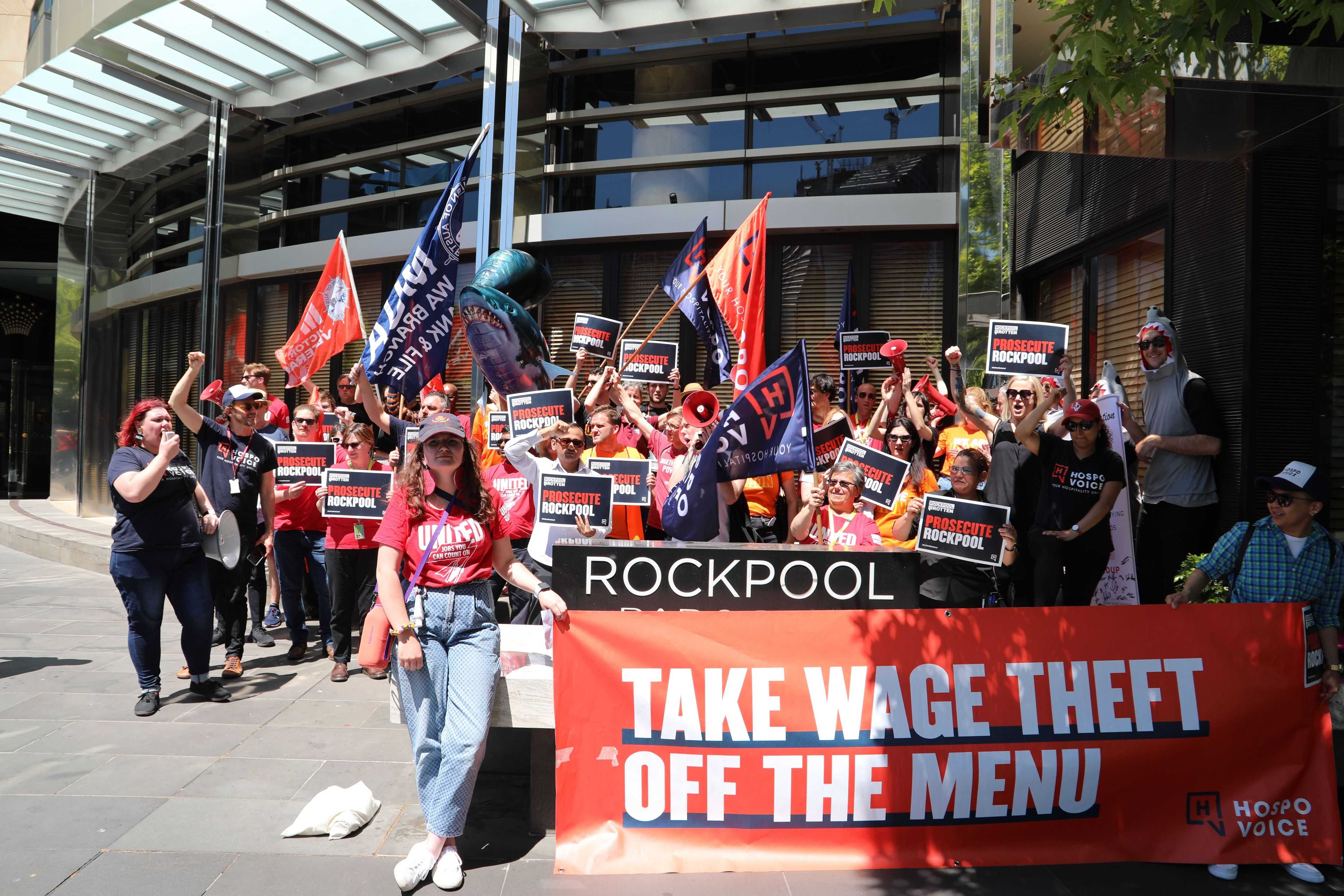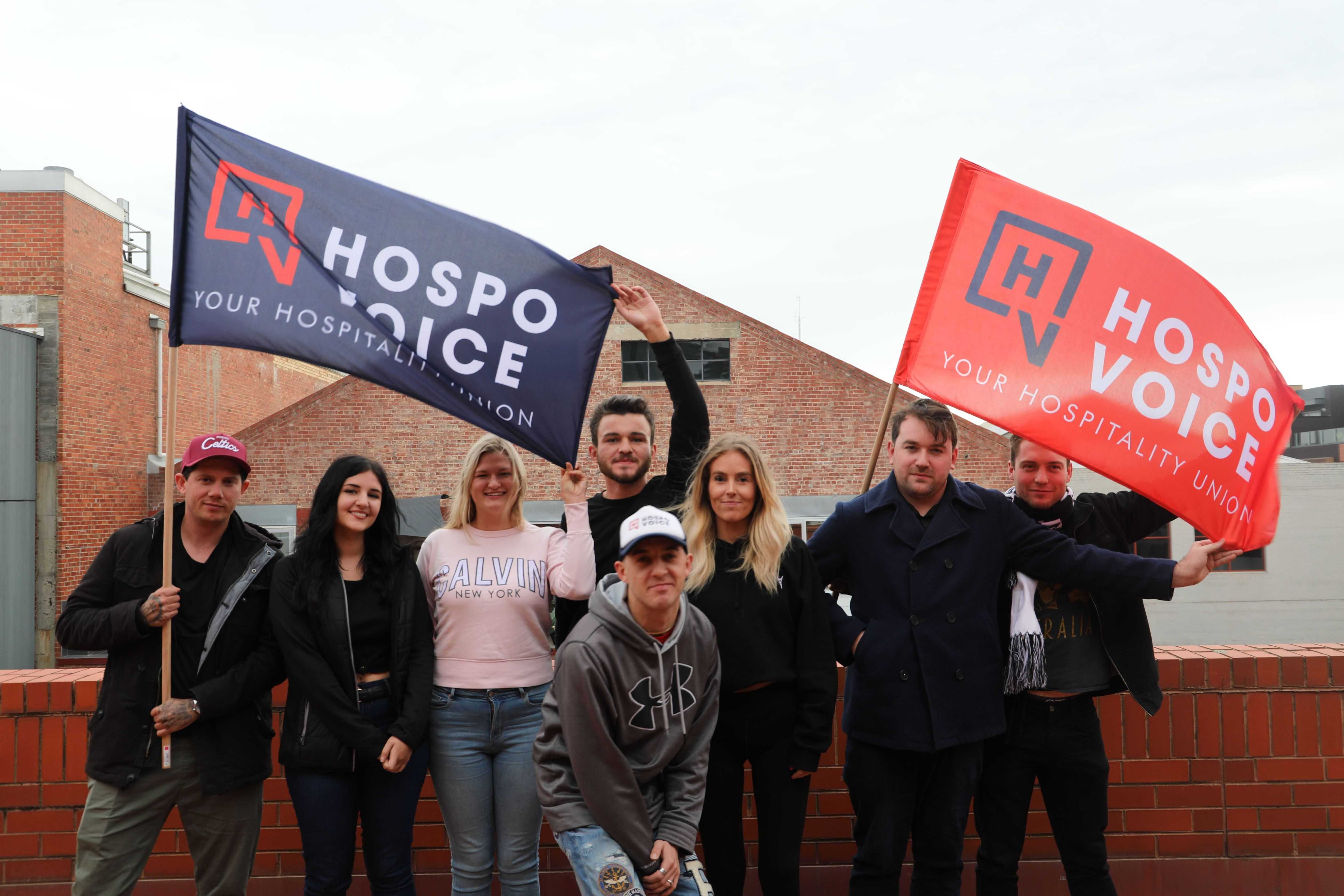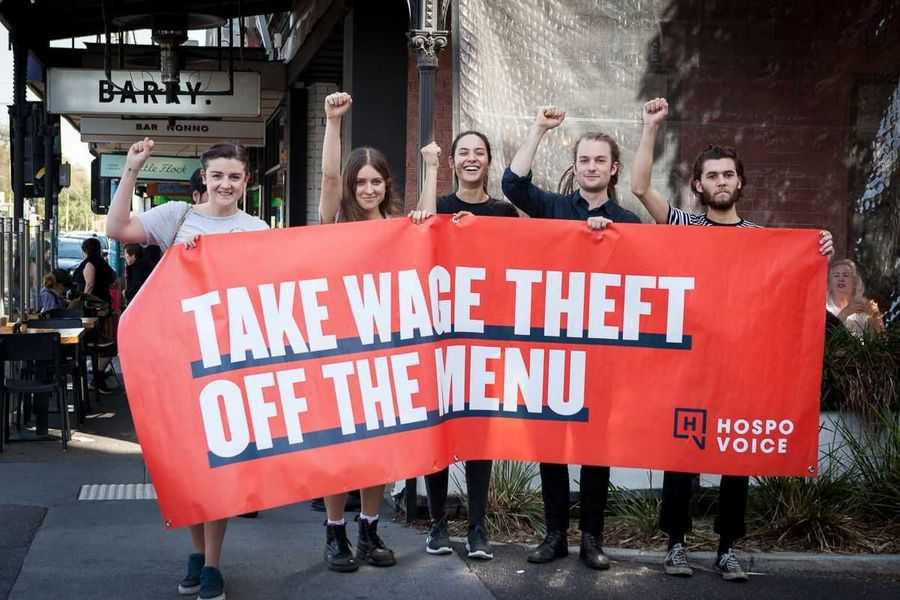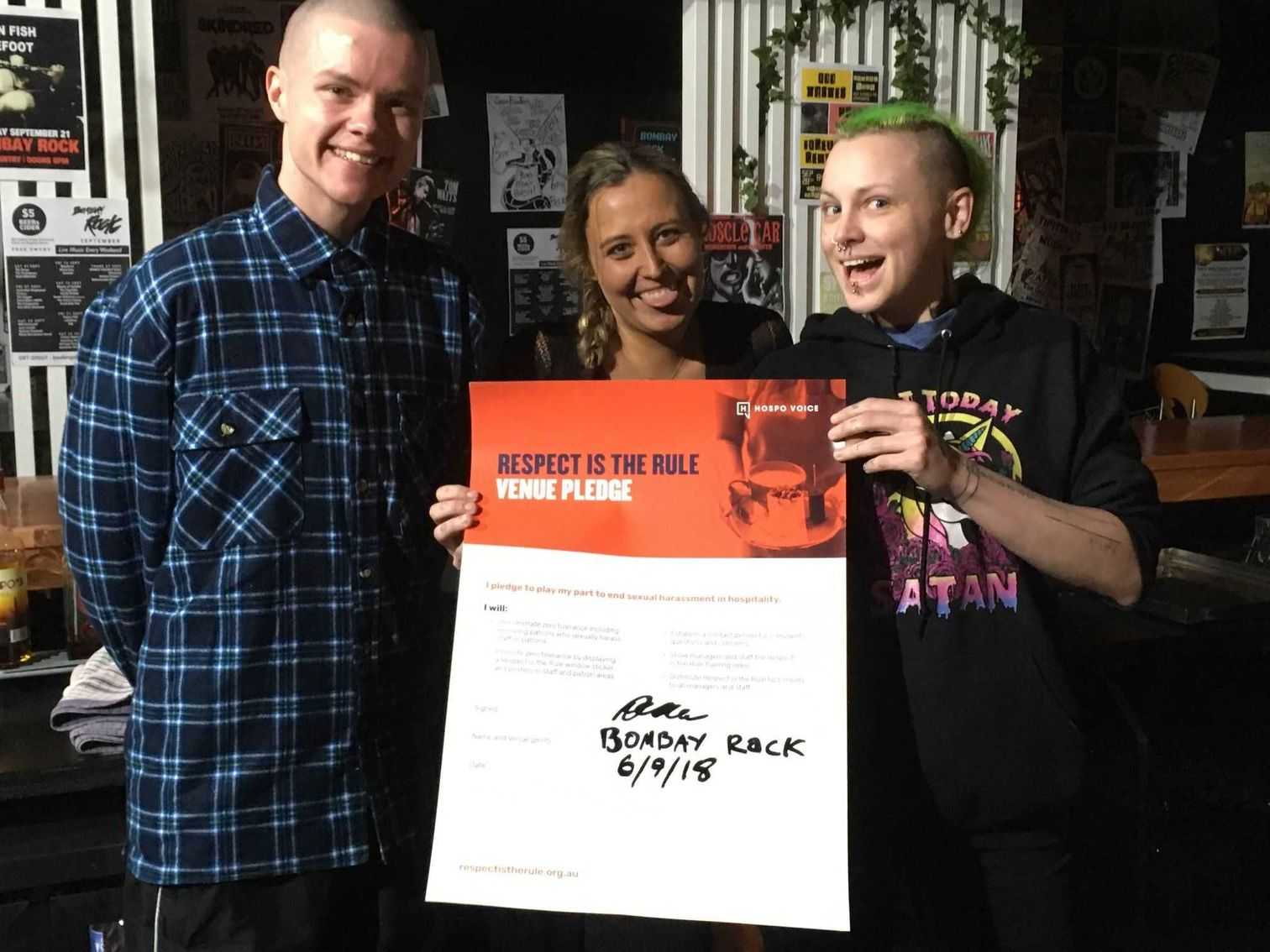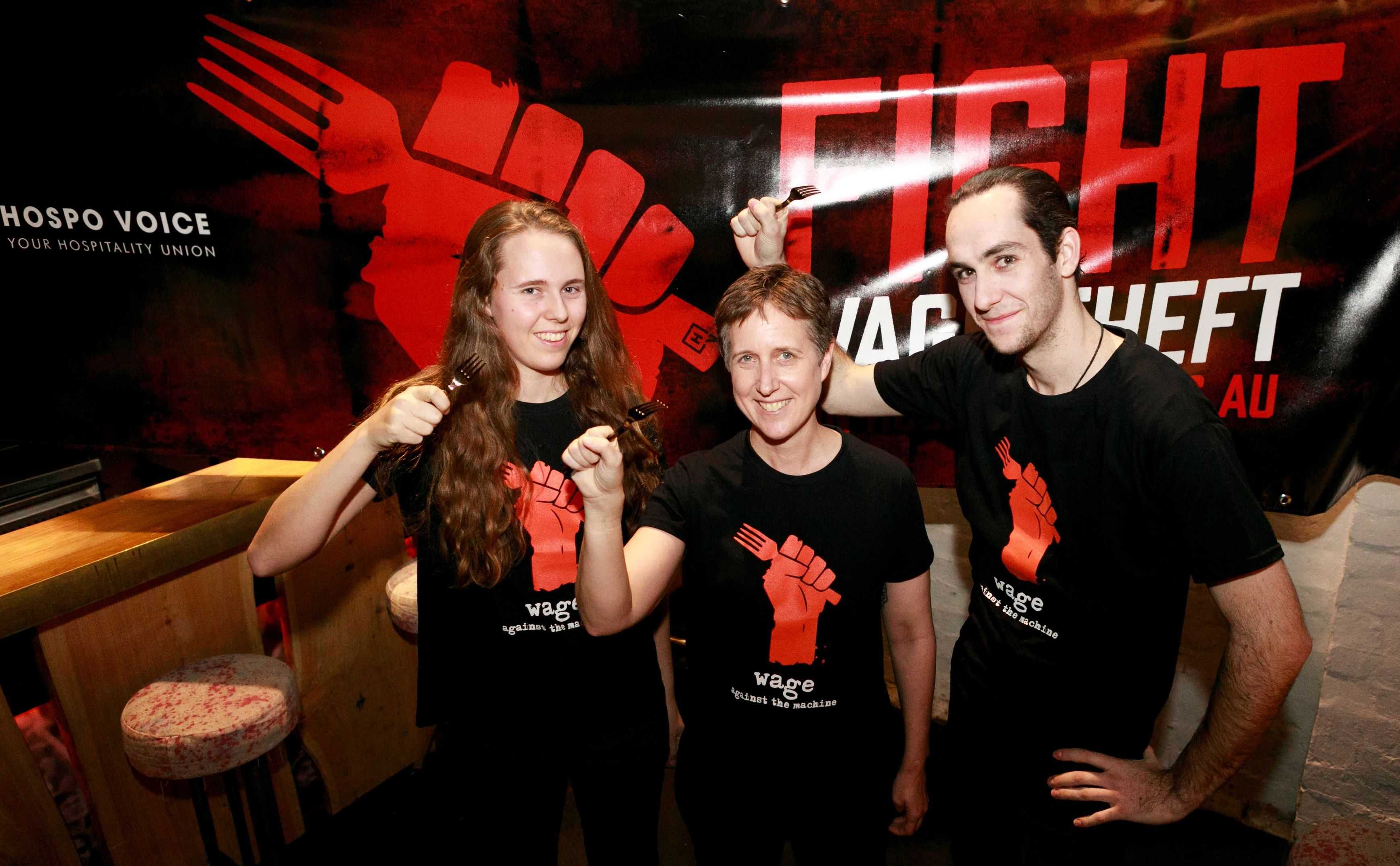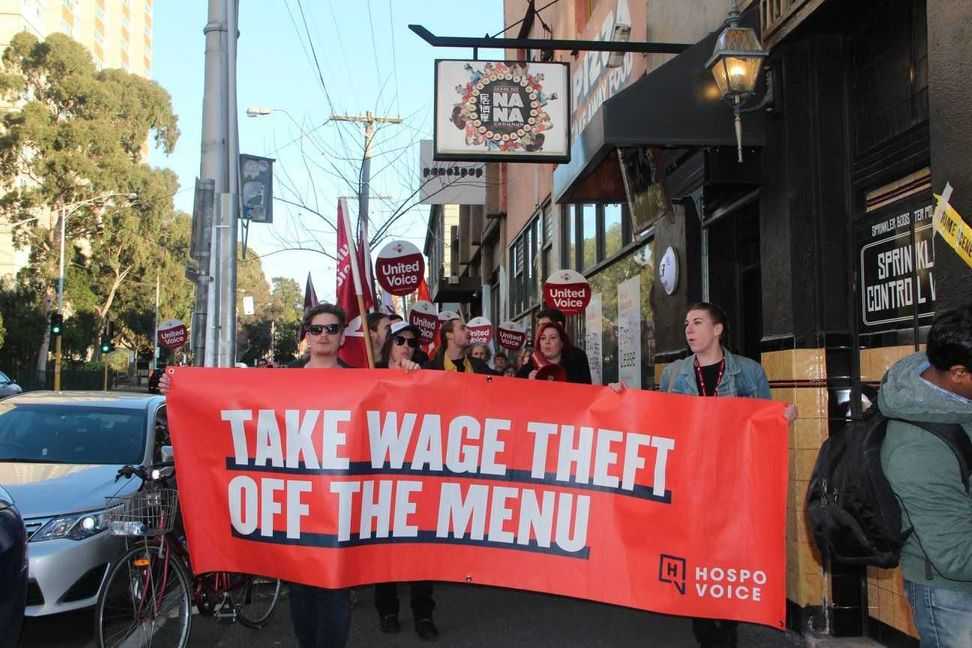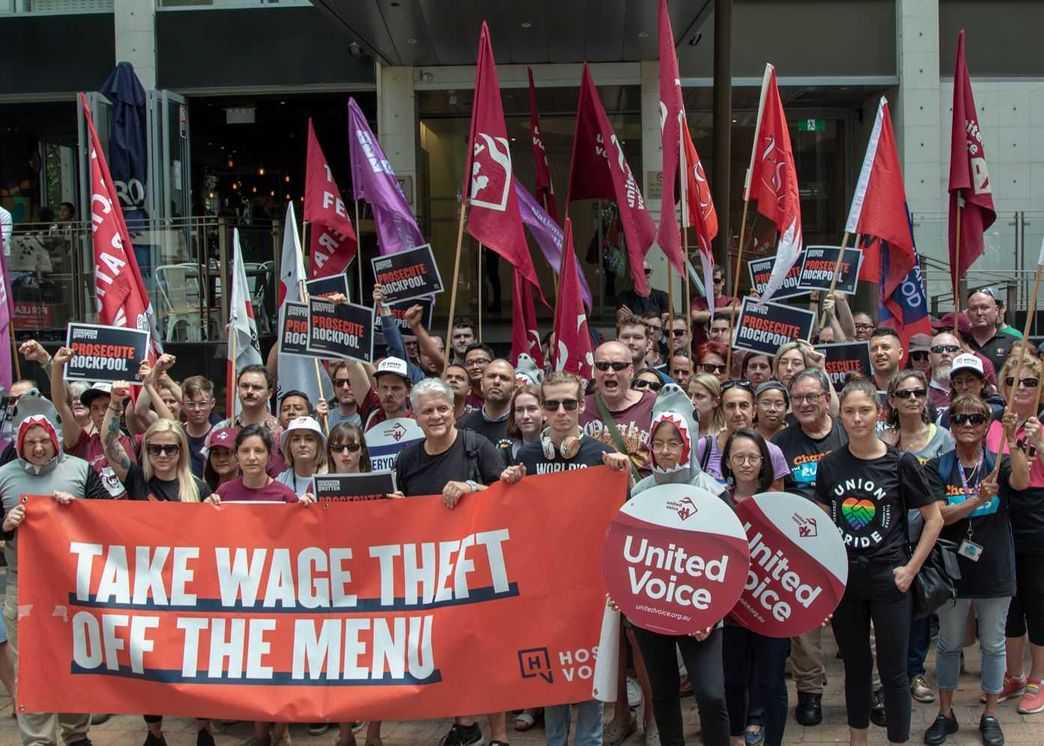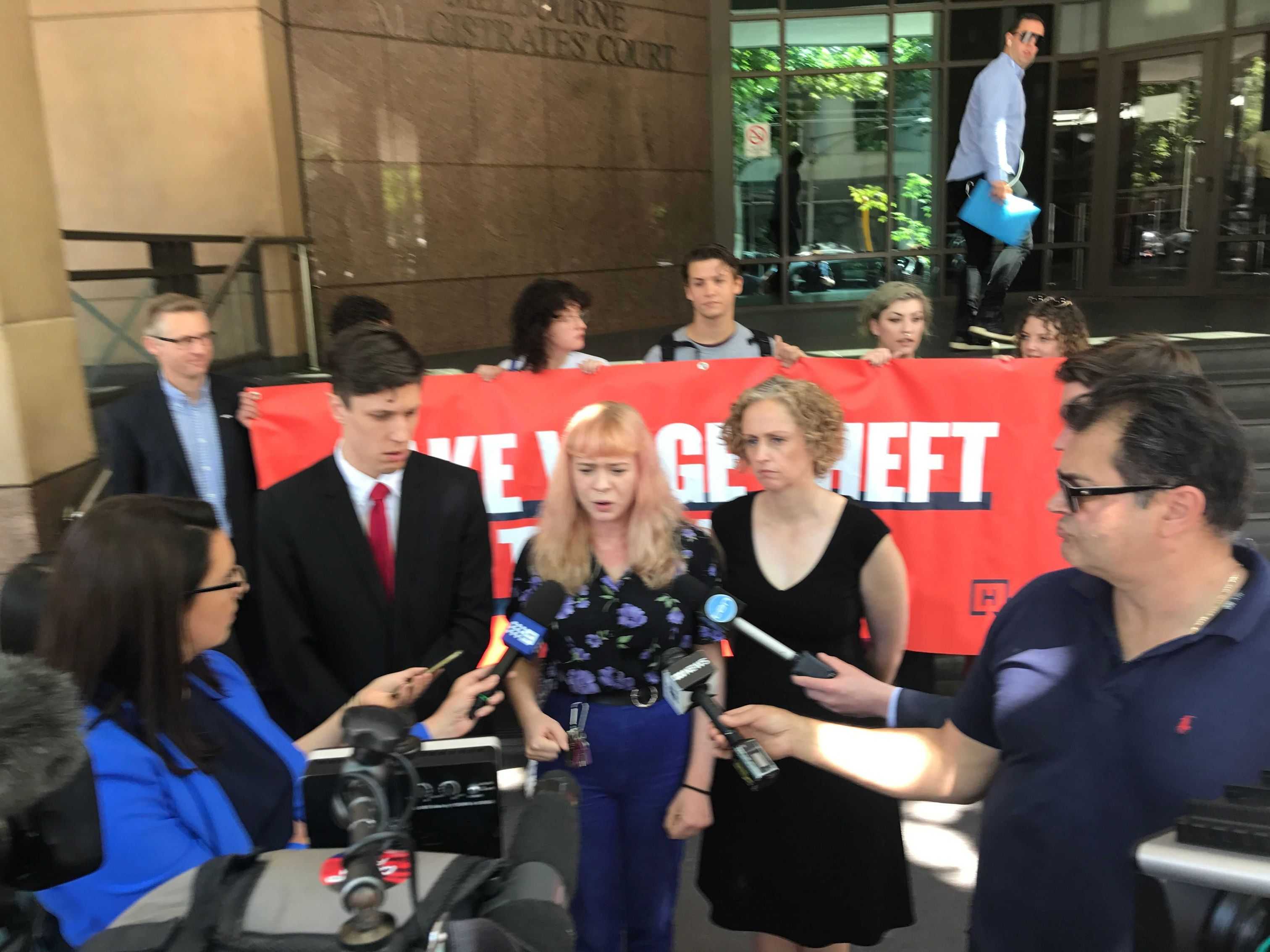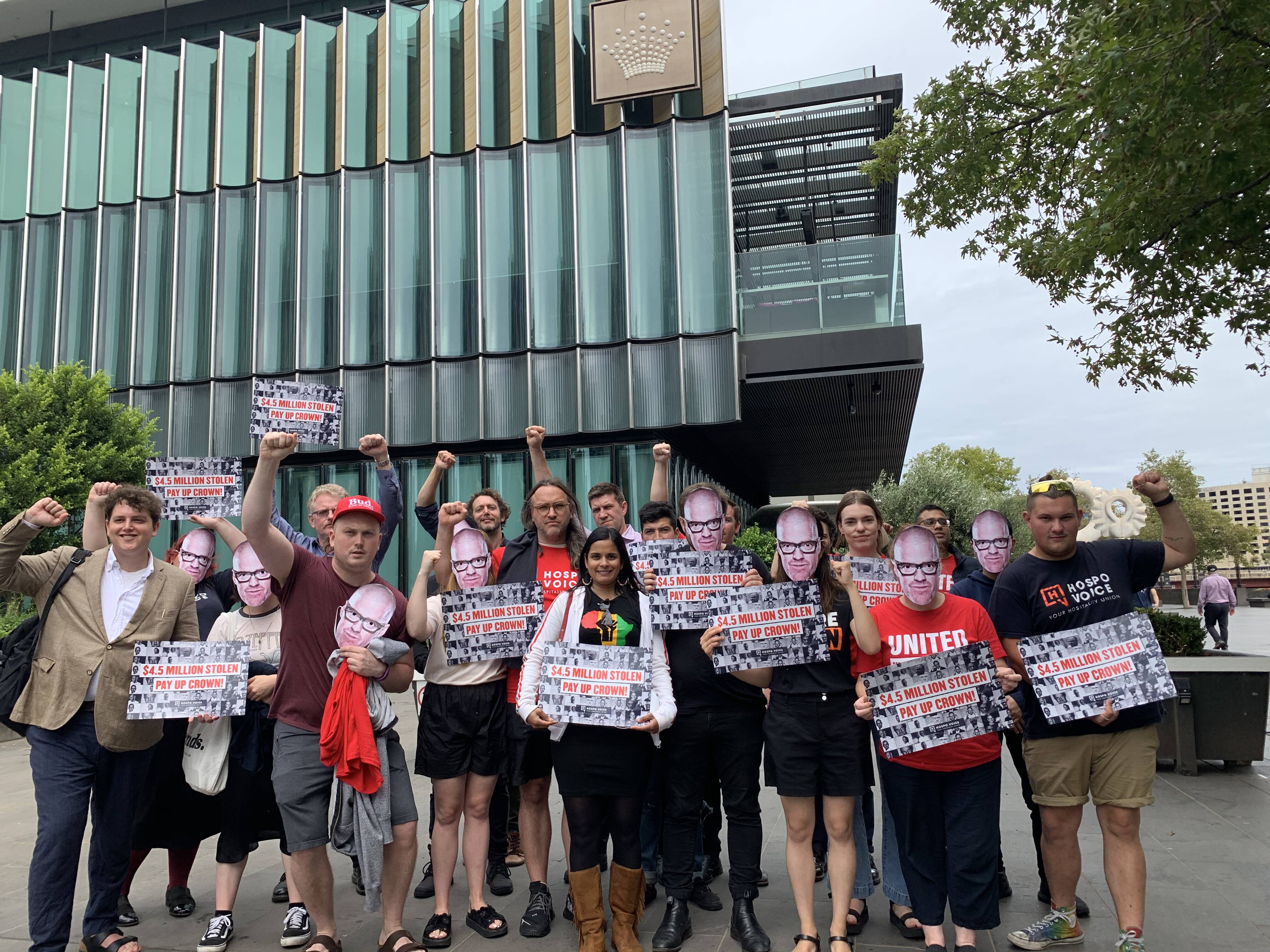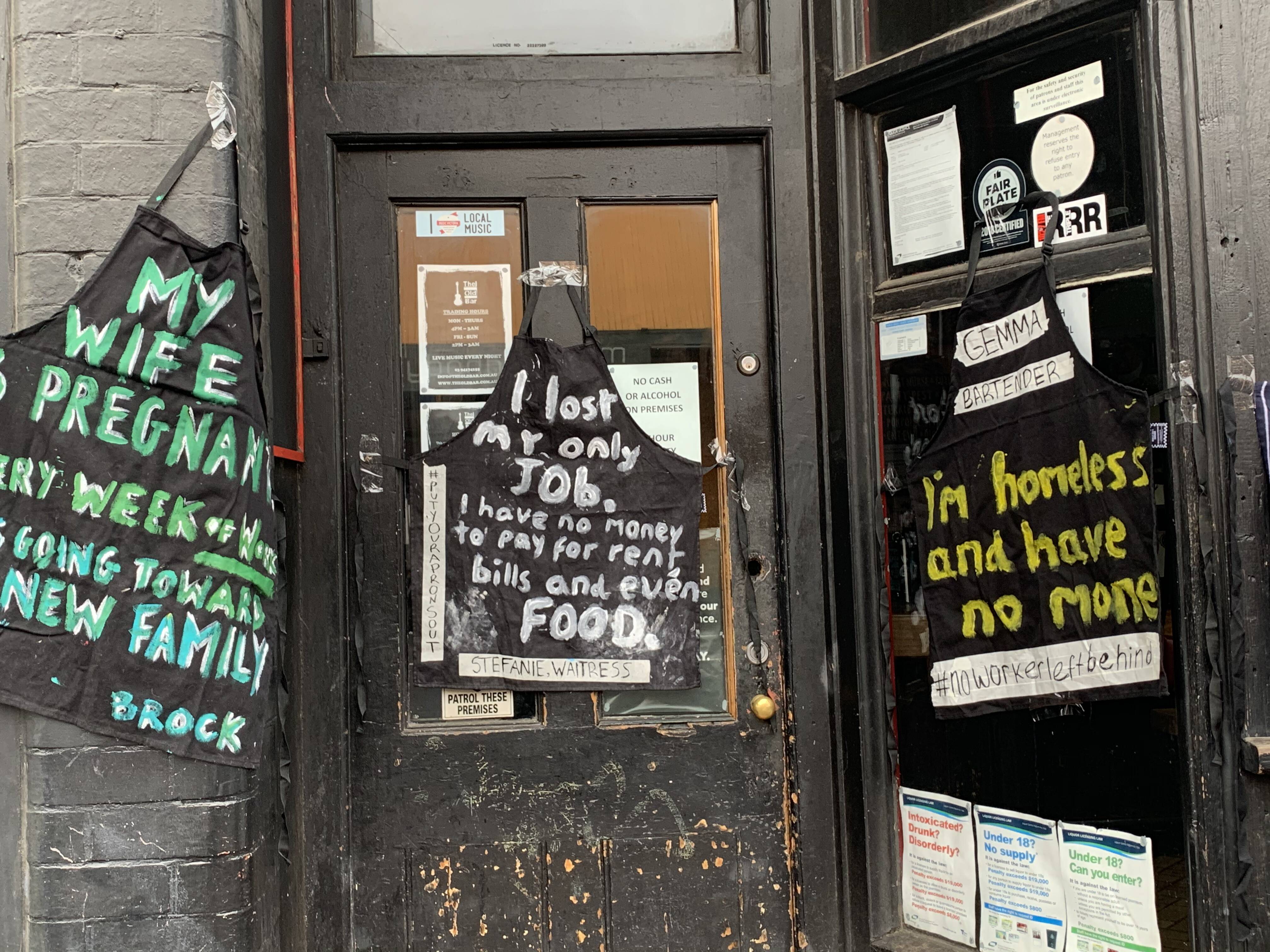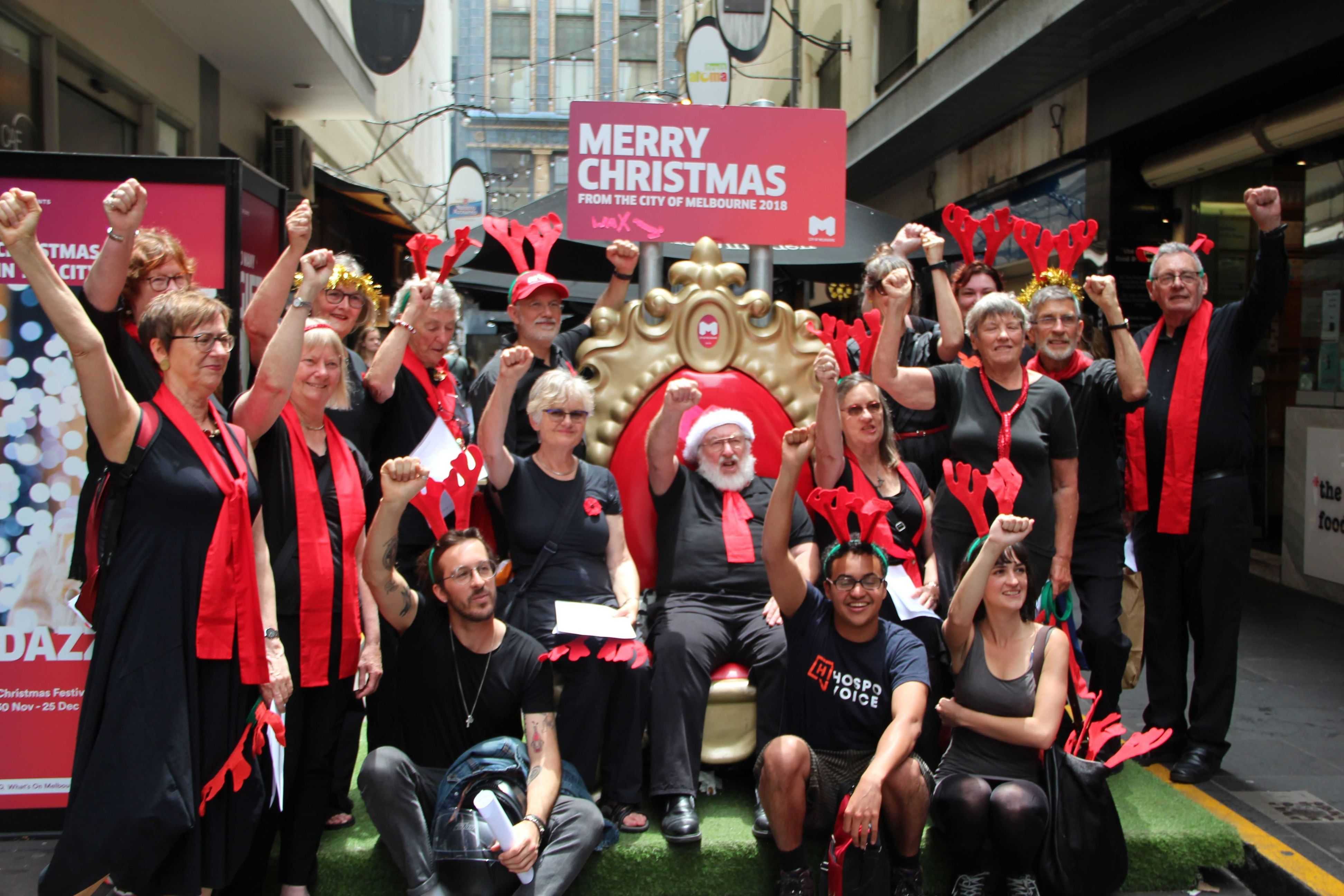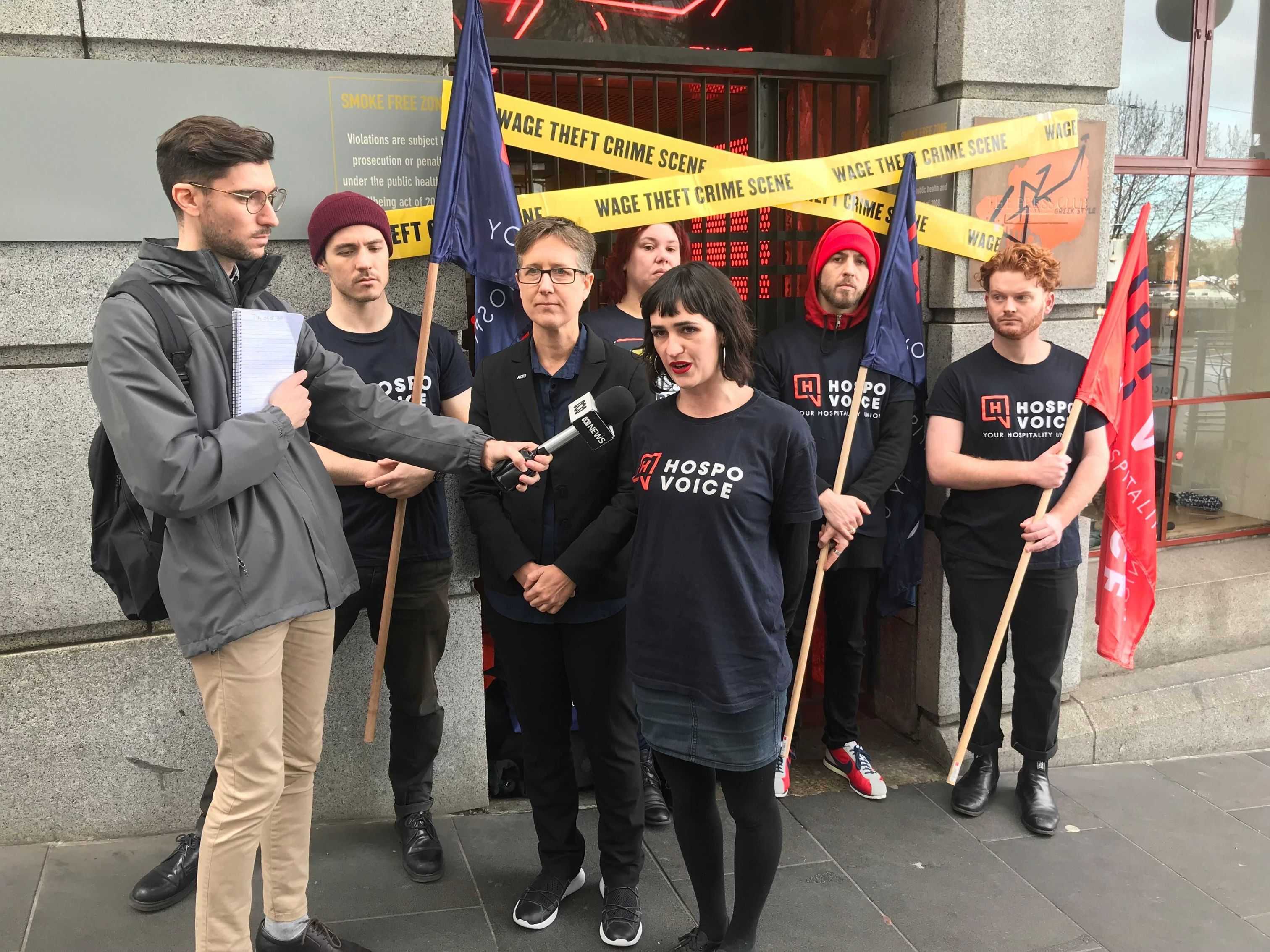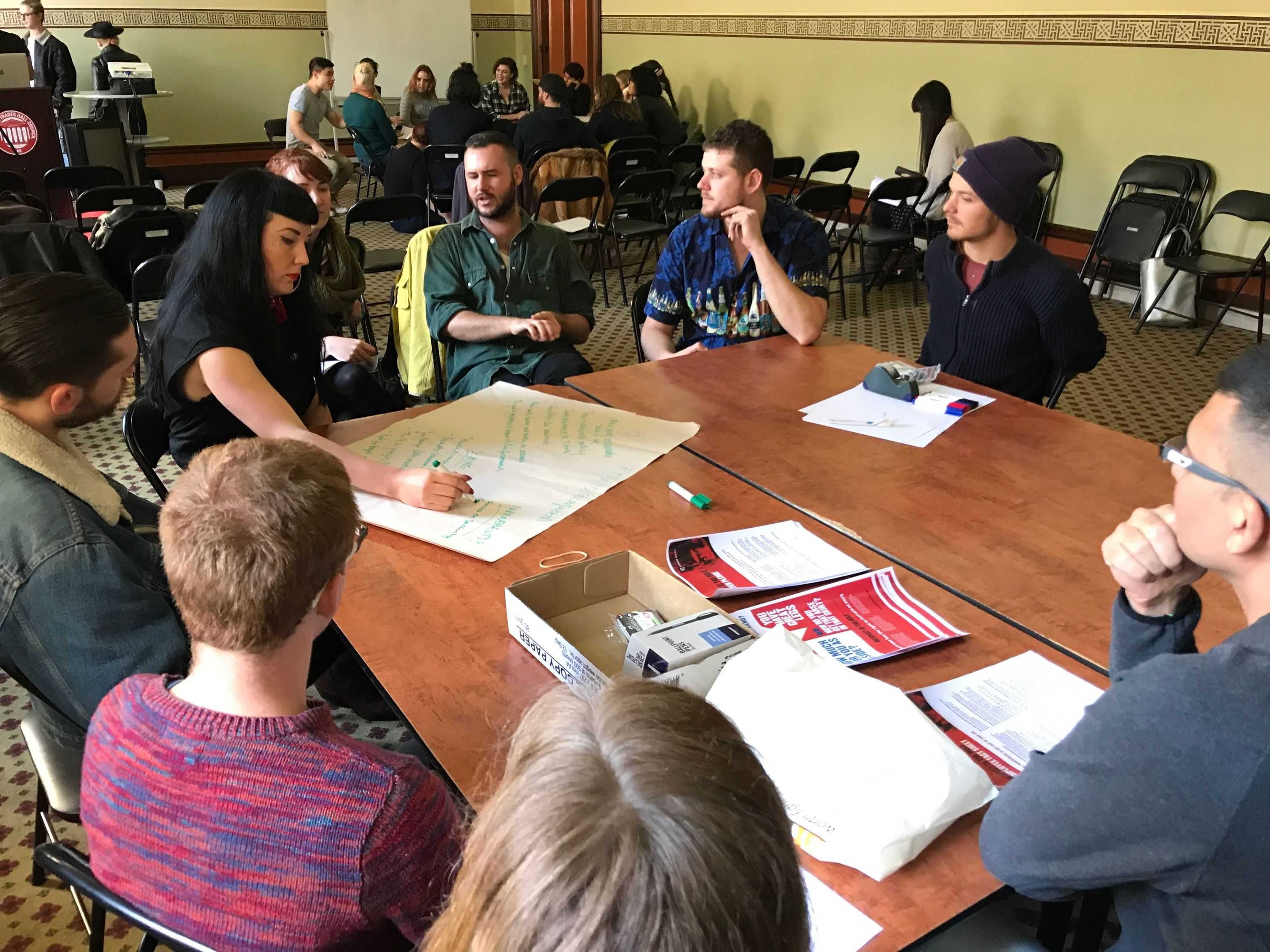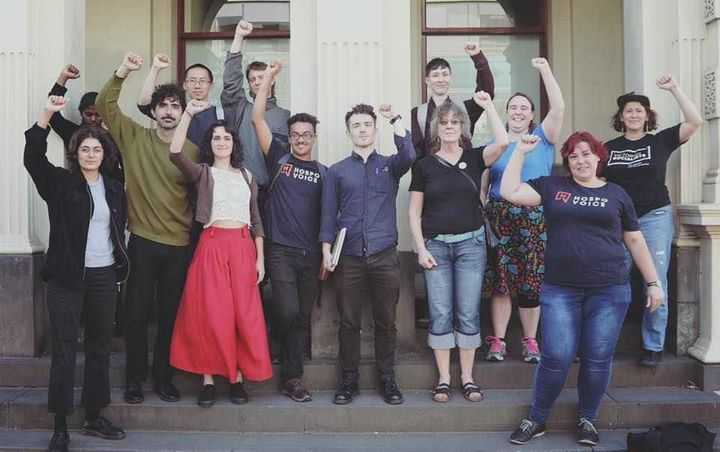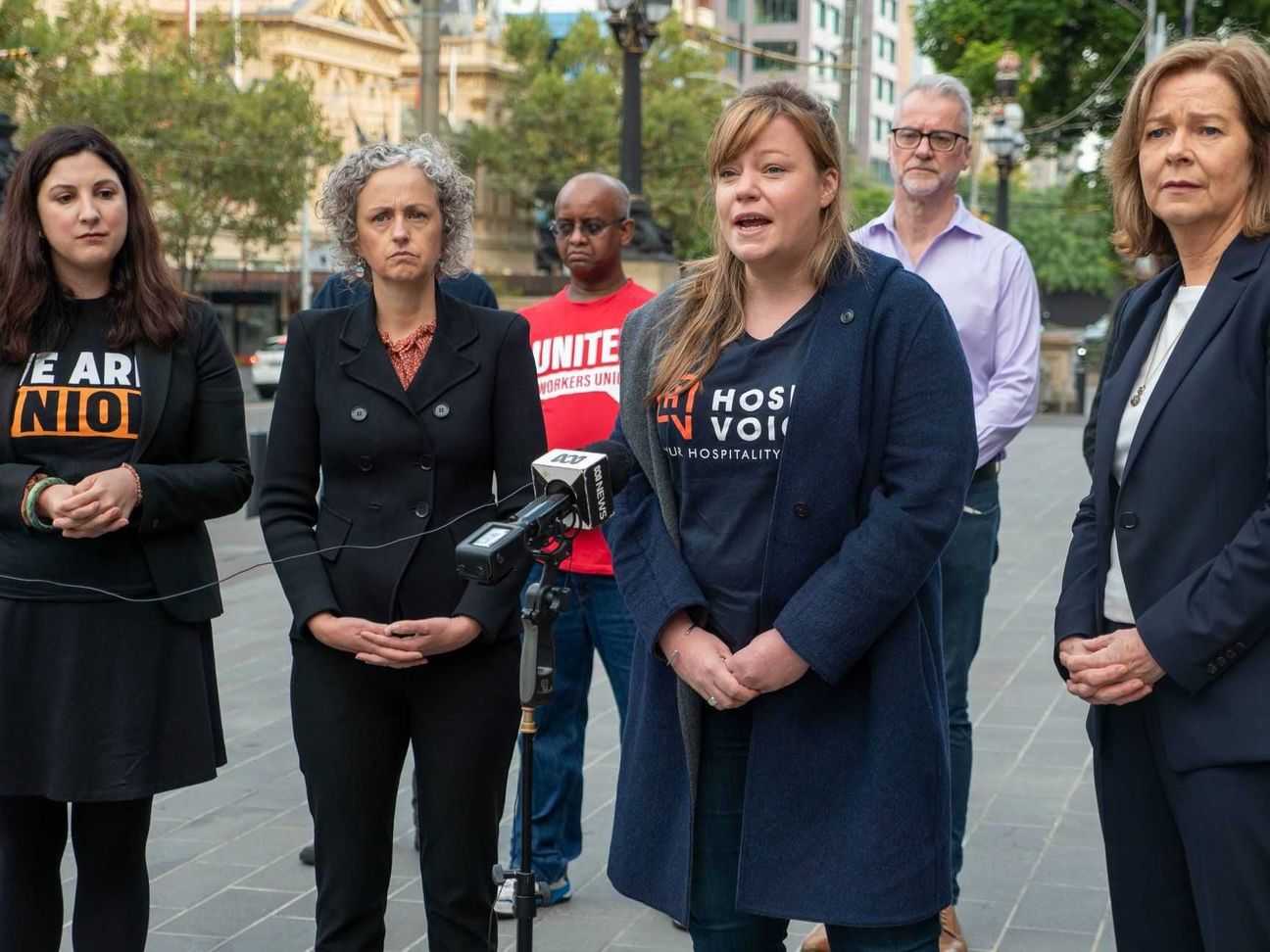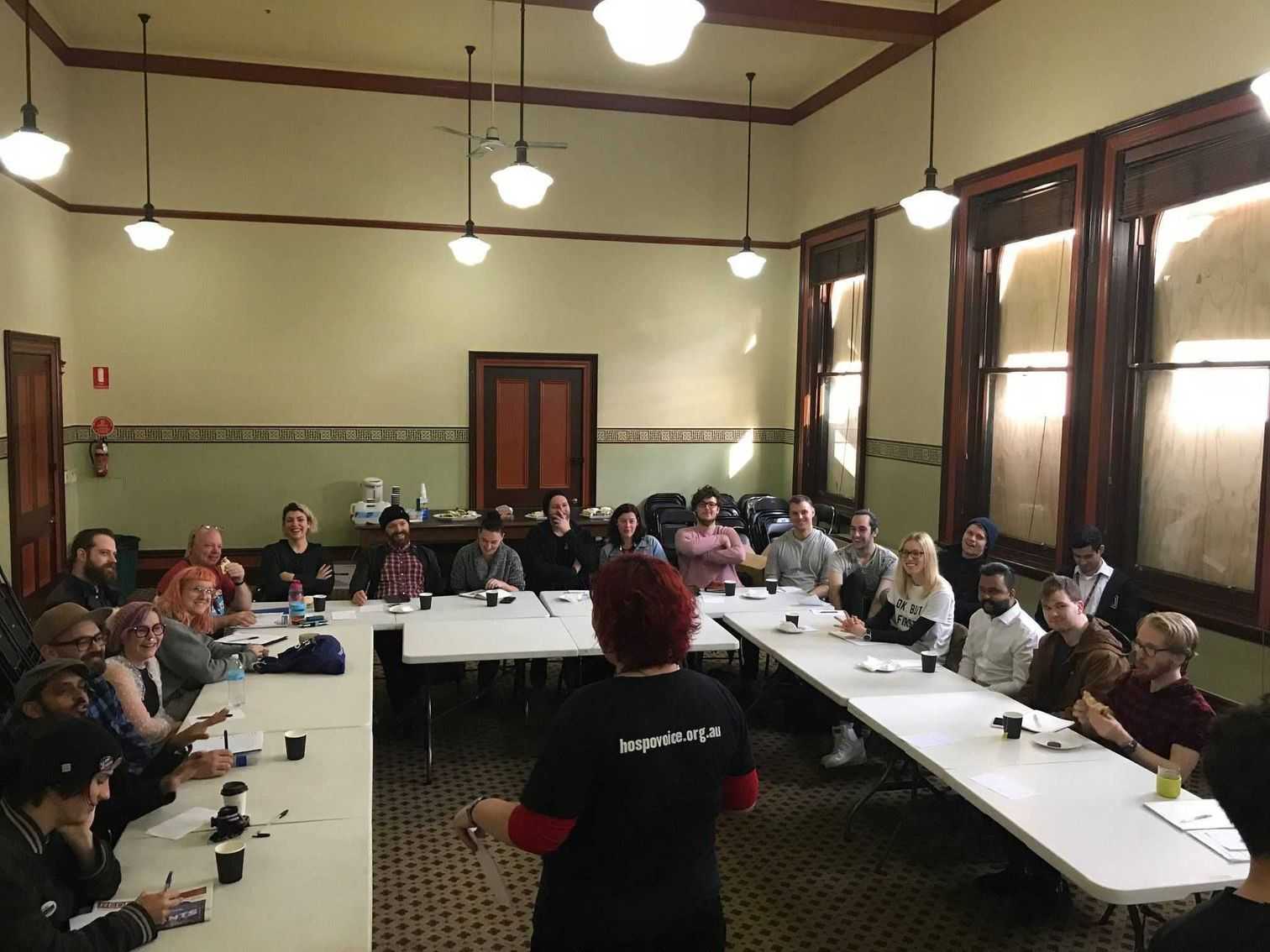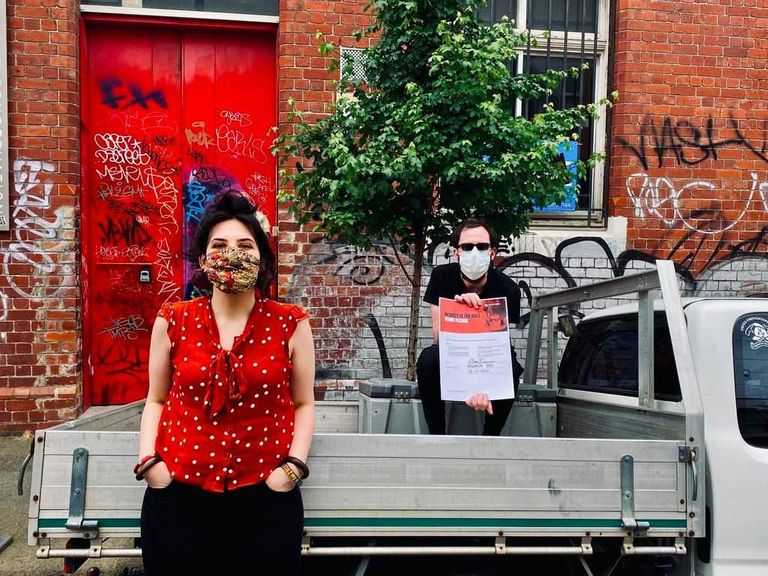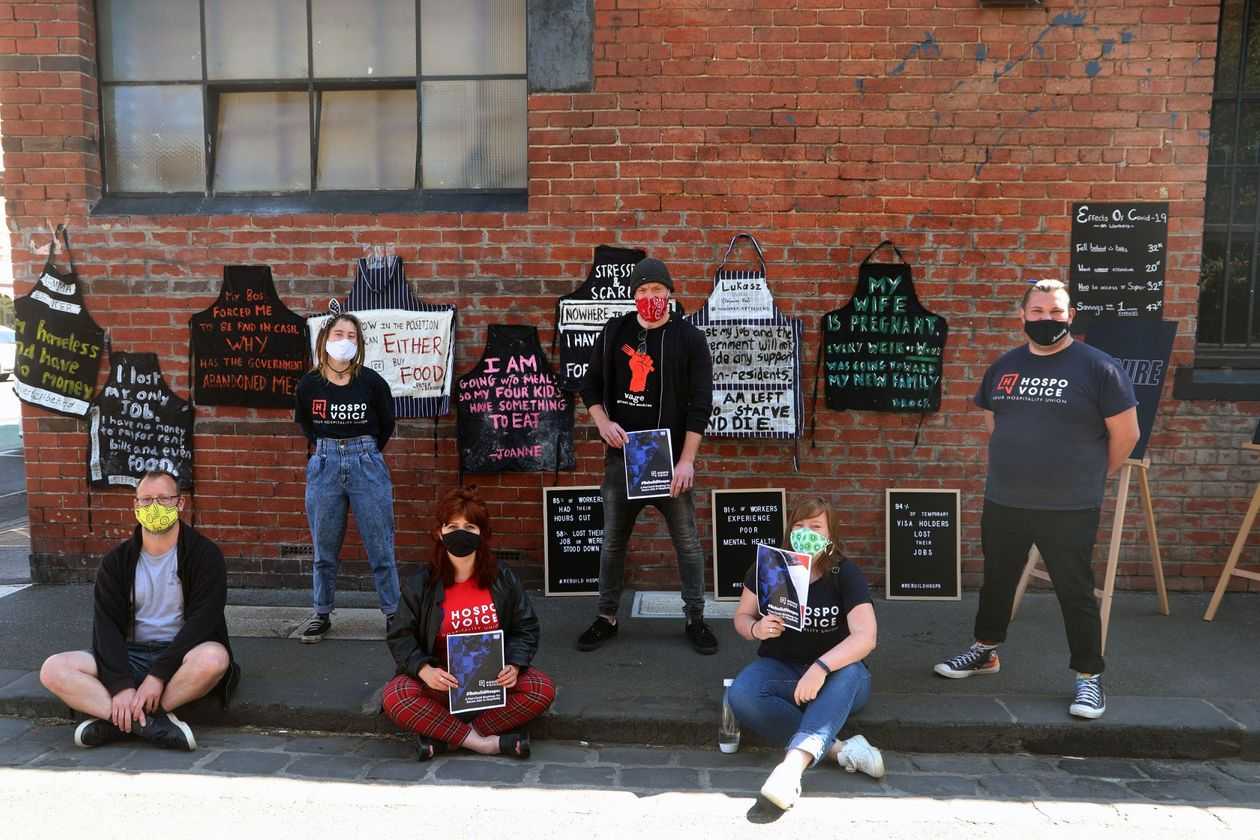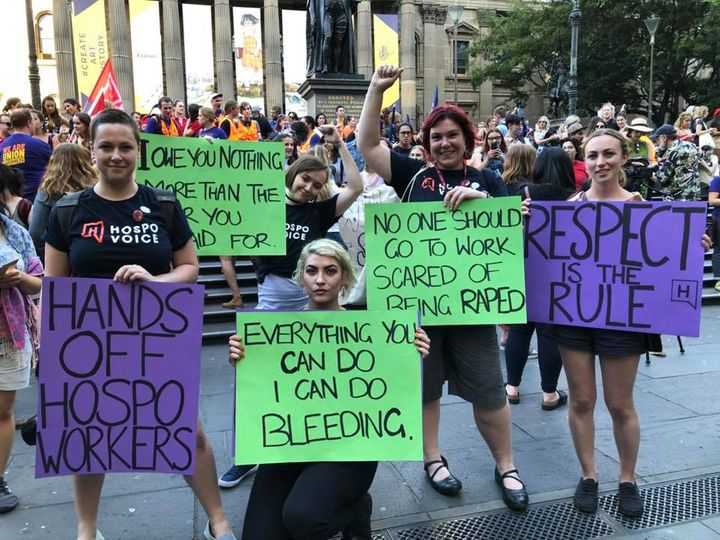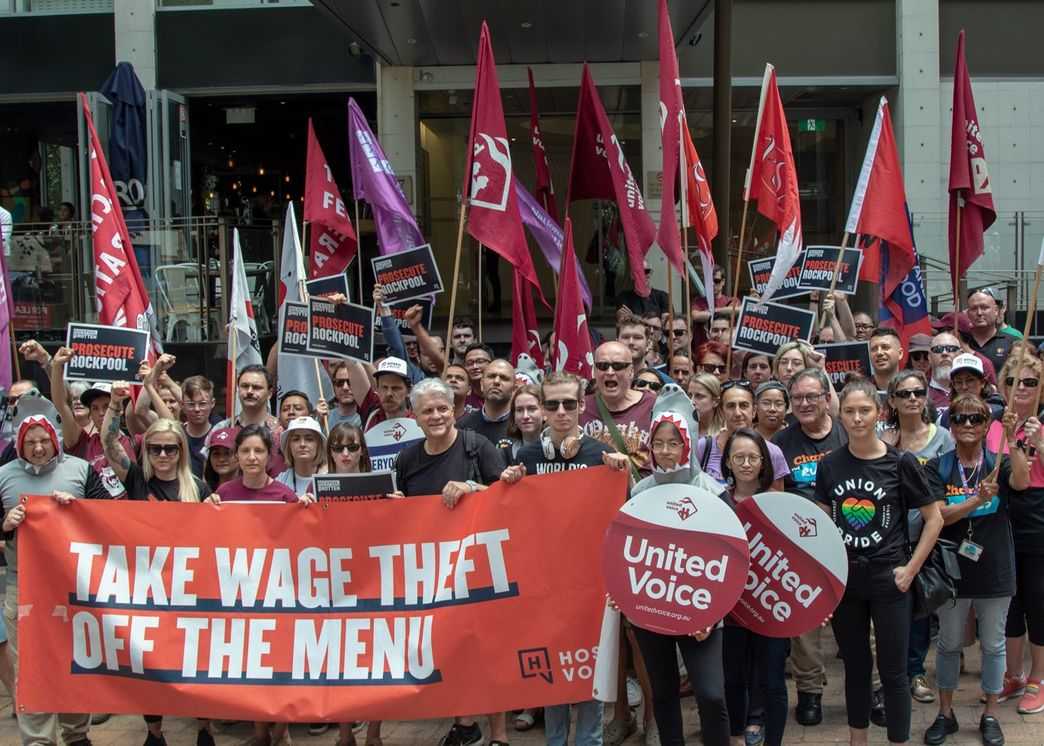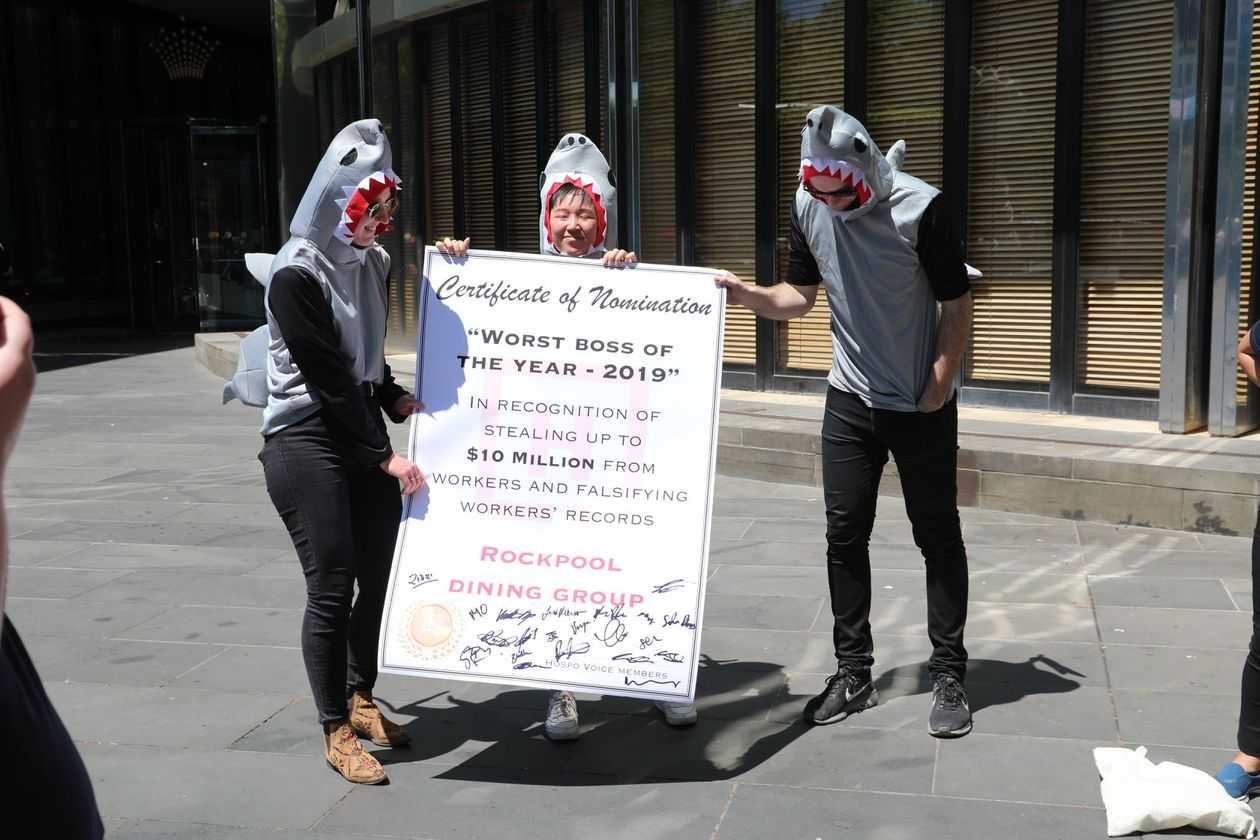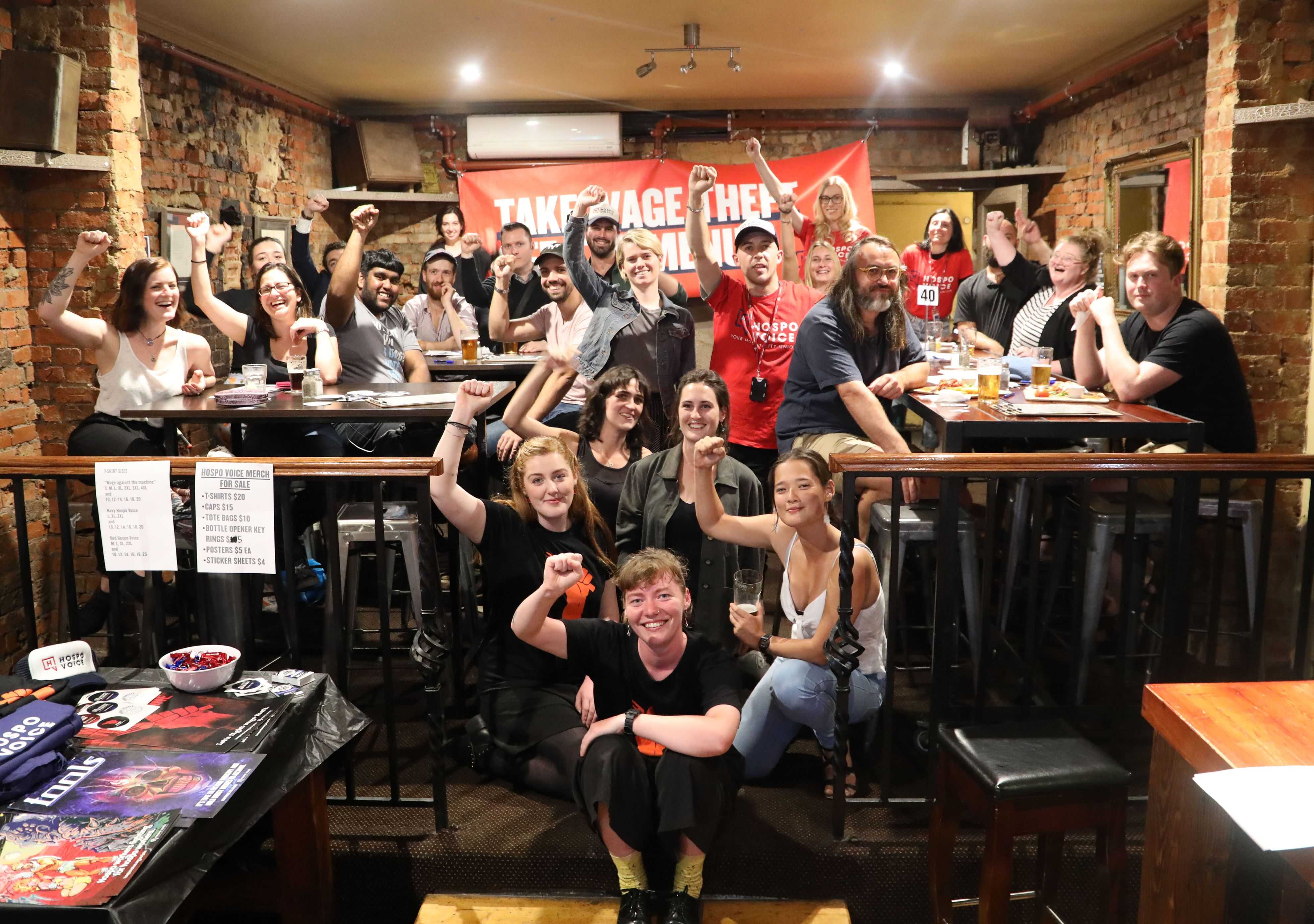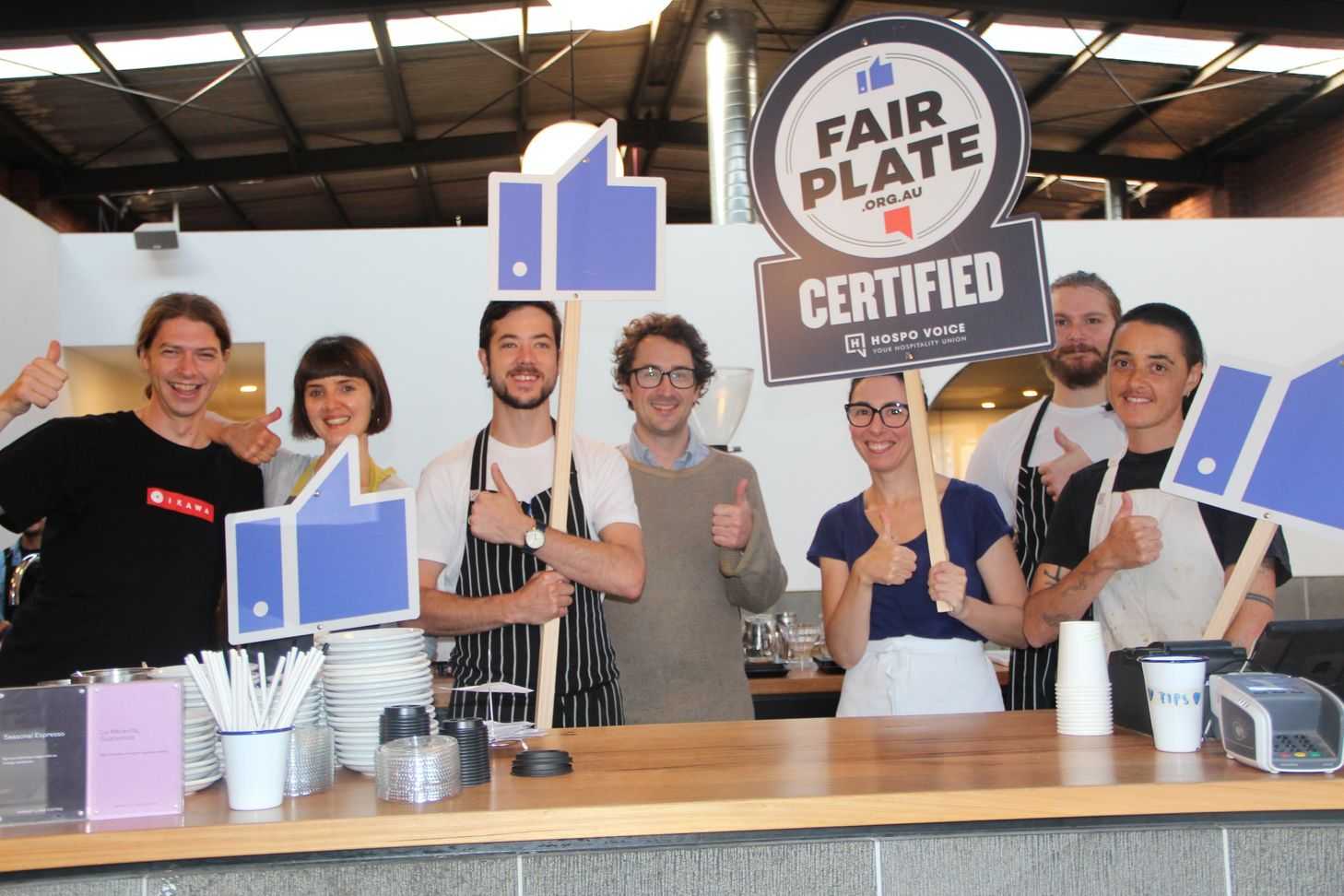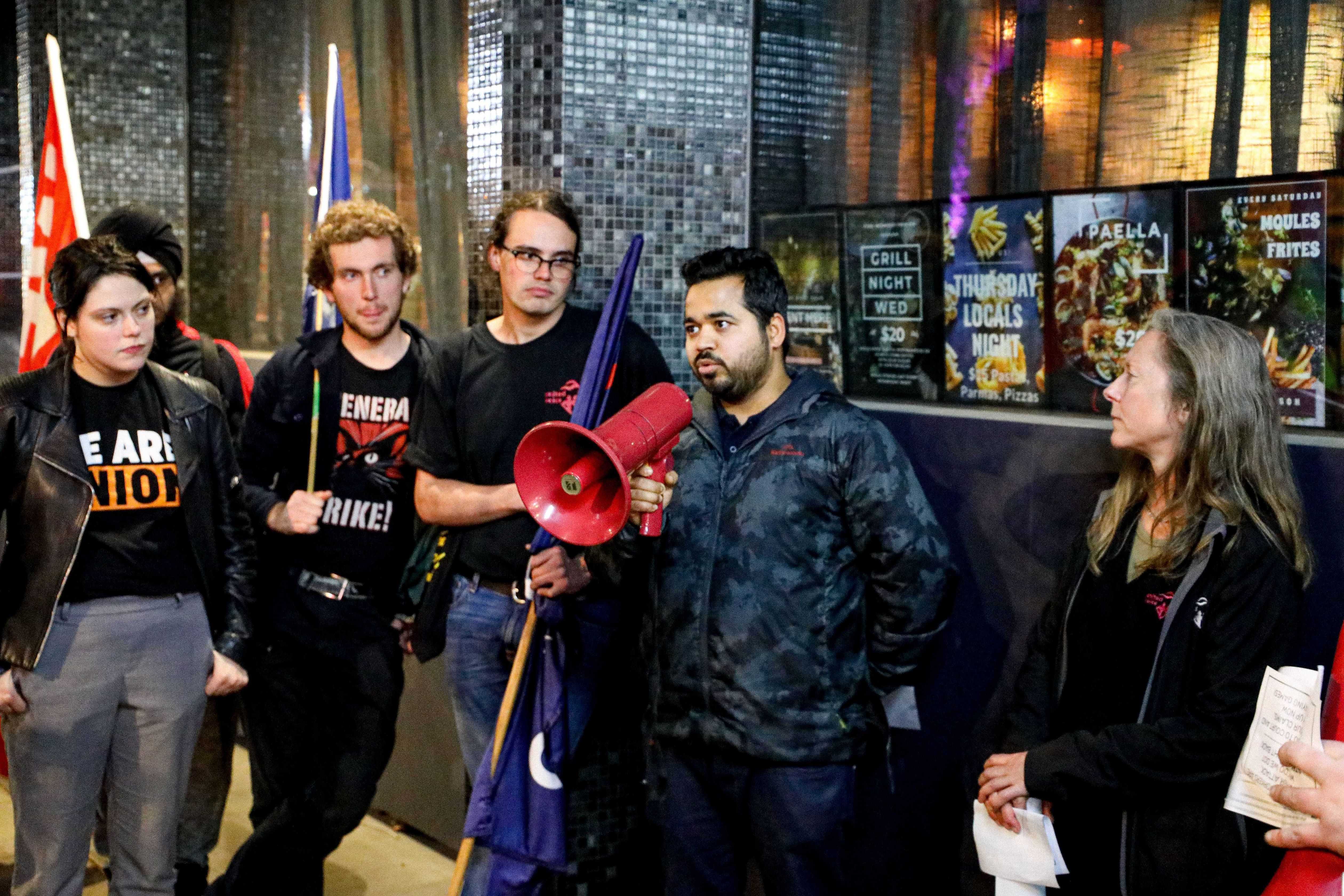 join uwu now
A 21st Century Union
In 2018 we made history when we launched Hospo Voice, Australia's first digital. Trialling a union purpose-built for young hospo workers - to put power in your hands.
Our quest: to turn the tables on wage theft, to ignite a powerful movement through hard-hitting digital campaigns, and pioneer cutting edge digital tools like Mobilise and our Fair Plate website that help workers win, no matter how big or small your workplace is.
Along the way we built an incredible online community of union members ready to support each other and stand up for respect and secure jobs.
We haven't just proven that a digital union works, we took it to the next level.
Hospo Voice was a union in your pocket, with smart digital tools to help you stand up for your rights. And we brought workers together online with powerful campaigns to win back stolen wages across employers and change the hospitality industry for good. Every one of our members, activists and leaders can feel enormously proud of what we've all achieved together.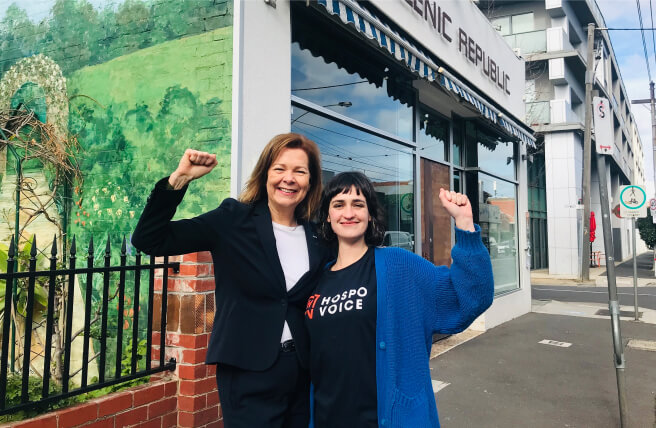 Millions won back in stolen wages by Hospo Voice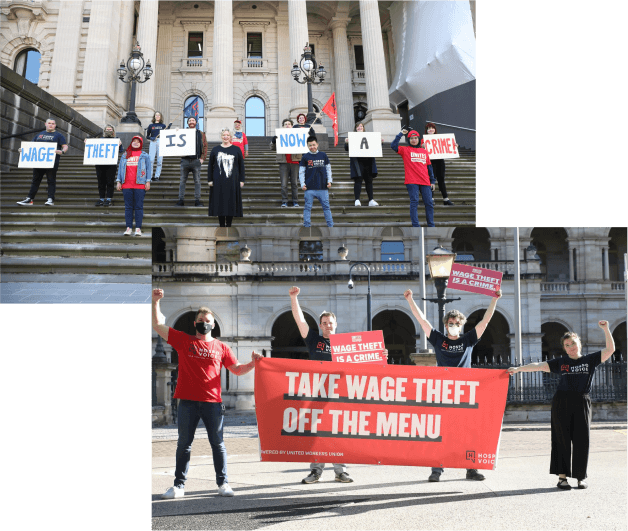 Ground-breaking wage theft laws in Victoria and Queensland.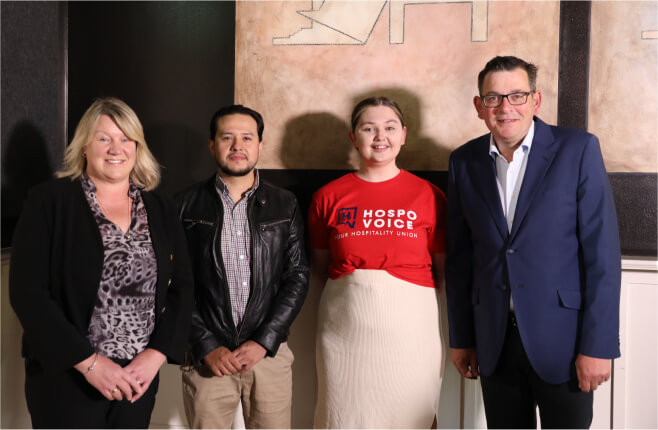 First-ever Paid Sick Leave Guarantee scheme for casual workers in Victoria
Hospo Voice has been a pathway for young workers to stand together and a way to fight across our industry to raise standards.
This union has been led by hundreds of brave young hospitality workers, speaking out in the media, online and in the streets. We've proven that young workers want to be union.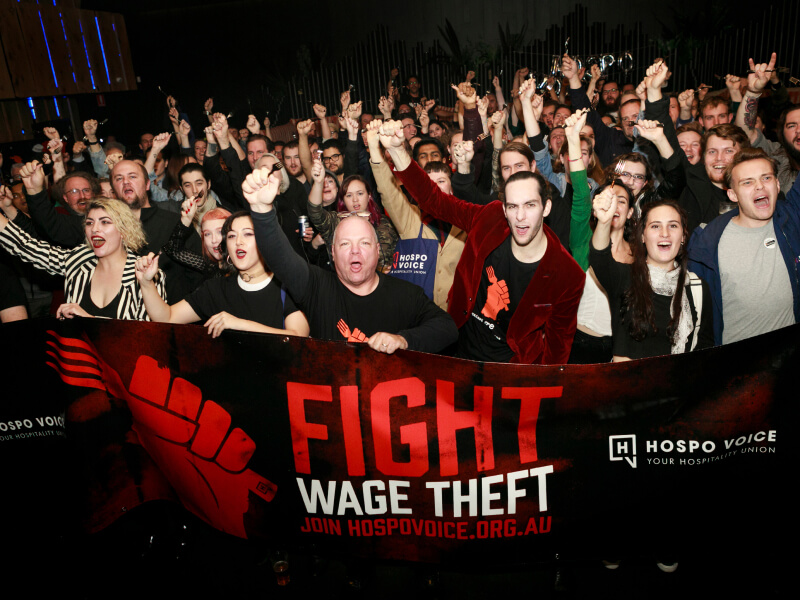 2500 hospo workers joined
Hospo Voice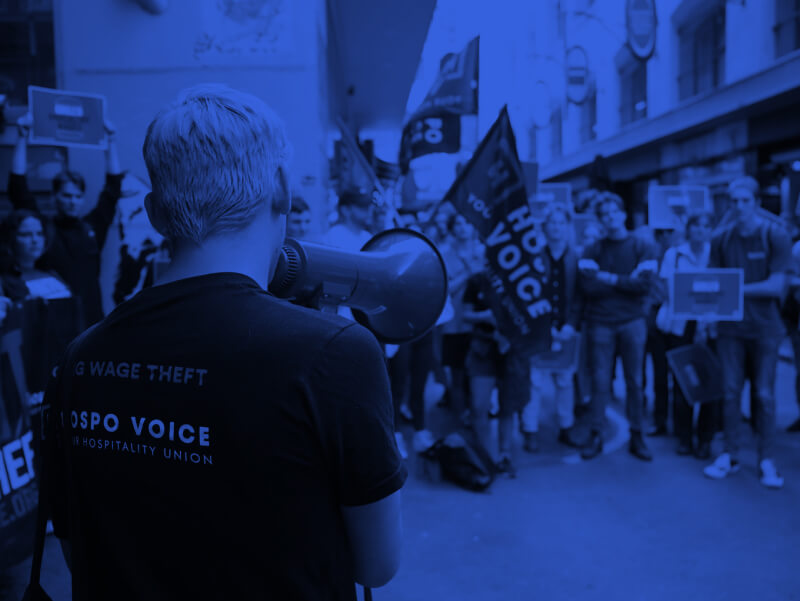 399
activists and leaders
So many to mention. Like… Shining a big spotlight on the scourge of sexual harassment and gendered violence in hospitality.
Exposing wage thieves and roasting celebrity chefs online and in the streets. Dominating the national media and building massive community support to end wage theft. Pioneering cutting-edge digital tools like Mobilise and Fair Plate to put power and knowledge in the hands of young workers. Supporting each other during the pandemic when our industry collapsed and the Federal Government abandoned hospitality workers. And starting a conversation about how extreme casualisation is behind the biggest injustices in hospitality.
Here's some of our favourite moments.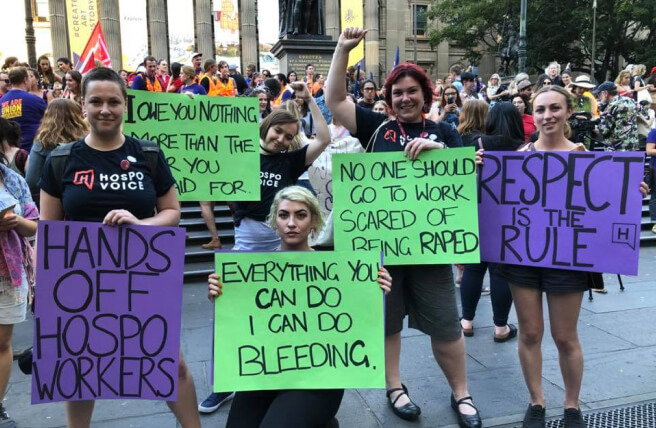 Respect Is The Rule:

60+ venues sign our zero tolerance of sexual harassment pledge.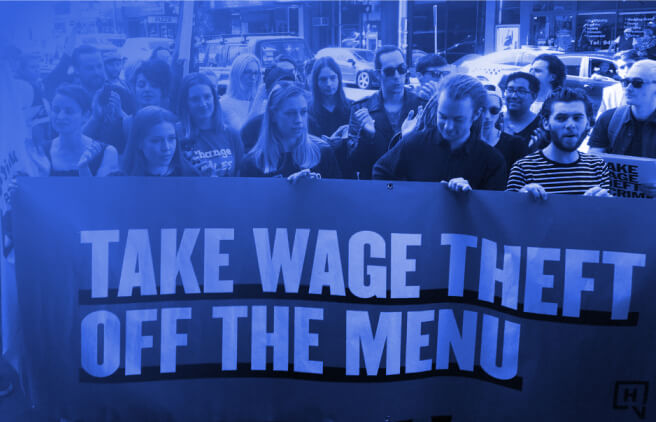 Barry Cafe Campaign:

Gutsy young workers put wage theft in the national spotlight.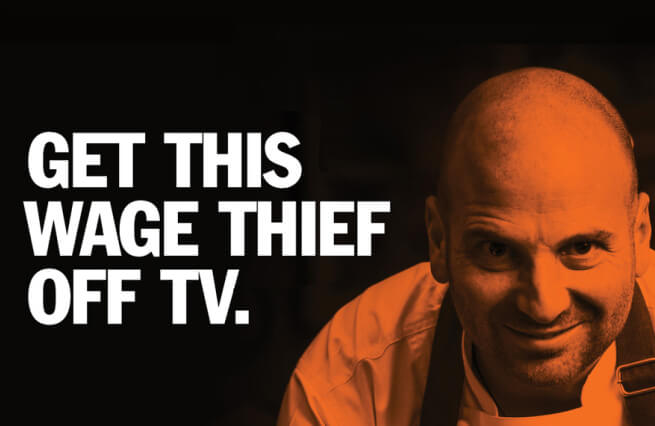 Sack George Calombaris From Masterchef:

27,000 people demand justice.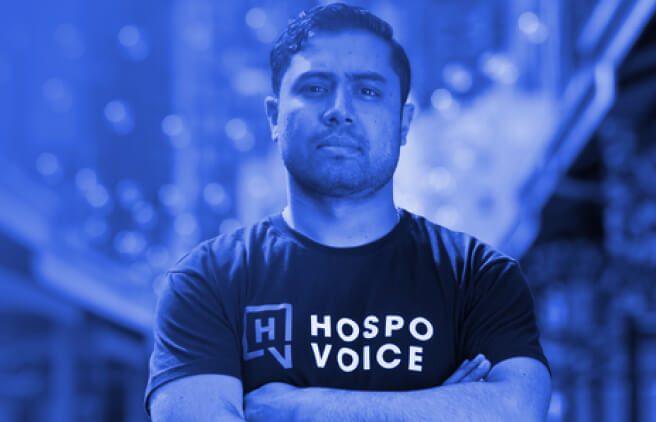 #RottenRockpool:

Exposing the hospitality industry's biggest wage thief
#NoWorkerLeftBehind:

Standing together to support hospo workers during the pandemic.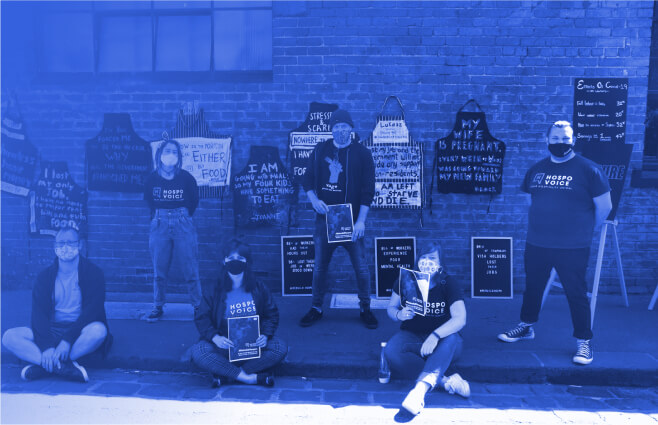 #RebuildHospo:

Building member-owned vision for a better hospitality industry
ABC News, 6 April 22
Fair Rostering:

Starting a conversation about extreme casualisation in hospo

Powering
Forward
Change is hard. We know that. But we need to stay united.
It's time for Hospo Voice members to move into the United Workers Union to give hospitality workers a bigger and louder voice for change, with the full weight of UWU's 150,000 members behind us.
If you're a hospitality worker, now is the time to join your union and help supercharge our fight for better pay and secure jobs.
be a part of a winning team, join us today!
join uwu now